Working Conditions in Ireland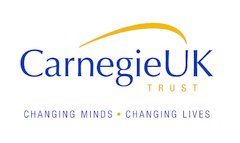 Our most recent research into this field involves a collaboration funded by Carnegie UK Trust. The research will develop a collection of essays written by a range of experts concerning the future of quality work in Ireland. The Ensuring Good Future Jobs collection will be published by both TASC and CUKT, and represent a coordinated response to the Future Jobs Strategy Report that was published by the current Irish government in March 2019. The Report is the first of a multi-year initiative, sets out a 'deliberate policy shift to increase firstly quality jobs that will allow for better living standards and secondly, sustainable jobs that will be less vulnerable to loss.'
We believe that this marks a positive signal of intent. In our view, an important next step for the debate on future jobs should be to give real attention and scrutiny to a number of the key challenges facing workers in Ireland. This might include, for example, actions to improve pay and working conditions, employee voice and representation, or to tackle insecure forms of work like bogus-self-employment or "one-sided" flexibility. This project aims to raise a variety of issues concerning the quality of work in Ireland, in order to effectively influence the themes and direction prioritised in the Future Jobs Strategy. To do this, the essays in the collection will offer critical insight into the job quality challenges faced by workers in Ireland today, across sectors and backgrounds. It will also provide a vision of what Better Future Jobs would like for these workers through the implementation of specific policy recommendations and practical strategies. The Better Future Jobs essay collection will launch in Winter 2019.
From Analysis
to Action
There are many ways to support our work.
View our Publications
View full listings of all our recent publications.