Social Implications of Precarious Work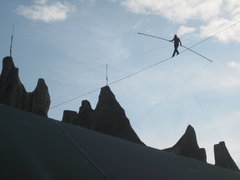 The Social Implications of Precarious Work is a joint project of FEPS (Foundation for European Progressive Studies) and TASC.
There is a growing awareness of the extent of precarious work - especially, but not only for young adults. There is however, little clarity of the different forms of precarious work in Ireland and rather less discussion of the possible implications of such employment for the workers themselves and wider society.
Both these questions are tackled by this FEPS-TASC project. Not only does it explore people's experiences of insecure work, but it also looks at how these working conditions affect their lives outside of work and the scope for policy interventions. What are the implications for health and accessing healthcare services? What impact does it have on finding a place to live? What about childcare and having children? What policy interventions are needed and why?
The first report - living with uncertainty: the social implications of precarious work - can be downloaded here
From Analysis
to Action
There are many ways to support our work.
View our Publications
View full listings of all our recent publications.