Progressive Economics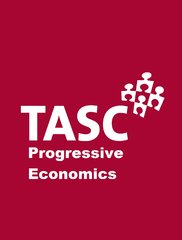 TASC has long provided a space for critical analysis of the economy and a platform for progressive proposals in economic and fiscal policy.
The TASC-FEPS Annual Conference provides a critique of the Irish and European responses to the economic crisis and has provided credible alternative strategies to combine a return to economic growth and greater income equality.
TASC has an Economists' Network with over fifty members, who lend their expertise to TASC's work. An archive of TASC's Progressive Economy Blog can be accessed here.
The Economists' Network also organise periodic series of lunchtime seminars held in TASC's meeting room, which anyone is welcome to attend (RSVP 01 6169050 or contact@tasc.ie).
From Analysis
to Action
There are many ways to support our work.
View our Publications
View full listings of all our recent publications.