Open Government Toolkit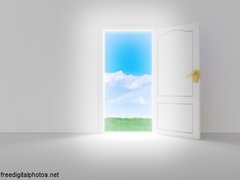 TASC's latest project to support democratic accountability in Ireland is aimed at strengthening civil society's capacity to use 'open government' tools (including freedom of information requests, access to information on the environment, whistleblower protection, accessing budget documentation, etc.) to increase democratic accountability and build momentum for the implementation of Ireland's planned Open Government Partnership National Action Plan.
TASC has received funding to implement this project over a 30-month period (to mid-2016) and will be providing training to increase the capacity of civil society and local organisations to use open government tools to promote democratic accountability. The training programme will be developed and piloted in the first half of 2014 and rolled out from the autumn of 2014 to spring of 2016. Training workshops will be open to any interested individuals and civil society organisations. Depending on the topics covered, the modules will be targeted at a range of civil society stakeholders including chief executives, policy analysts, researchers, campaign, advocacy and communications personnel, and interns or volunteers. The training will be delivered in Dublin and key regions. The trainers will include TASC personnel and externally-recruited experts including civil society experts.
From Analysis
to Action
There are many ways to support our work.
View our Publications
View full listings of all our recent publications.