Over 600 Turn Out to Hear Thomas Piketty Speak at TASC Conference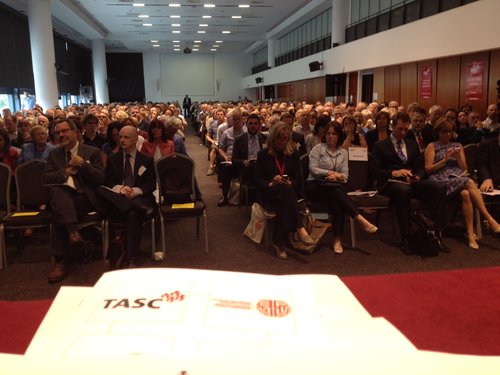 Over 600 people turned out last Friday, 20 June, to hear economist Thomas Piketty discuss economic inequality at the TASC Annual Conference.
Update: Conference videos now available on https://vimeo.com/tascblog
FEPS Conference Summary Report available now.
A copy of Thomas Piketty's presentation slides can be viewed online.
The response by Professor Patrick Honohan (Governor of the Central Bank), is available here.
Remarks by Proinsias De Rossa, Chair of TASC's Board.
Presentation by Nat O'Connor, Director of TASC available here and remarks.
Carnegie Challenge event, 'How to interpret subjective wellbeing alongside
objective inequality'
Helen Johnston, Senior Policy Analyst, NESC
Charles Seaford, Head of the Centre for Wellbeing, New Economics
Foundation (nef)
Ivan Cooper, Director of Advocacy, The Wheel

Session 2 – Economics, Finance and Inequality

Ten policy proposals to break the nexus between finance and inequality
Gary Dymski, Professor and Chair in Applied Economics, Leeds University 
Finance and Inequality
Elissa Braunstein, Associate Professor at the Department of Economics at
Colorado State University
Tom McDonnell, Economist, Nevin Economic Research Institute
Eckhard Hein, Prof. Dr. at the Berlin School of Economics and Law
Diane Perrons, Professor and Director of the Gender Institute at LSE
Video footage of the event will be available soon.