Inequality for All Screening 17 February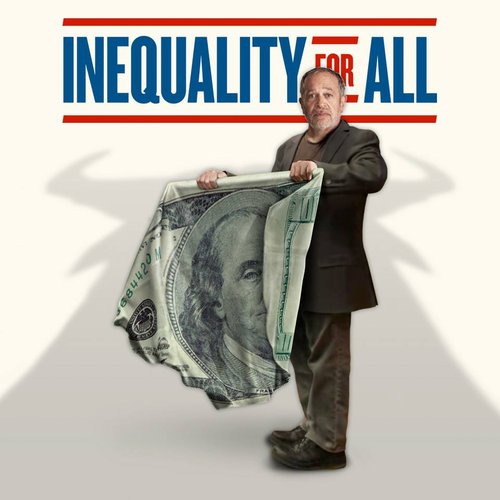 In partnership with the Jameson Dublin International Film Festival (JDIFF), TASC will present a unique opportunity to see the award-winning documentary, Inequality for All, starring Professor Robert Reich of University of California at Berkley, who was Secretary of Labour in the Clinton administration.
When: 6pm, Monday 17th February 2014
Where: Cineworld, Parnell Street, Dublin 1
TASC took this initiative to promote public awareness and discussion of this fundamanetal issue, which is at the heart of TASC's work programme. The film will be followed by a lively panel discussion with audience participation (the event will end at c.8.30pm). The panel will be moderated by Seán Whelan (RTÉ's Economics Correspondent) and the confirmed panellists are Margaret E Ward (financial journalist, CEO of Clear Ink), Marie Sherlock (economist at SIPTU), Colm O'Regan (comedian, best-selling author and broadcaster) and Nat O'Connor (TASC).
Inequality for All demonstrates how the widening income gap has a devastating impact on the American economy. With valuable lessons for all advanced economies, Prof. Reich explains how the massive consolidation of wealth by a precious few threatens the viability of the American workforce and the foundation of democracy itself. In this 'Inconvenient Truth' for the economy, Reich uses humour and imaginative graphics to explain how the issue of economic inequality affects each and every one of us.
TASC has created a mini-site to showcase the film's relevance for Ireland, see www.inequalityforall.org.
You can also see a two-minute trailer for the film on YouTube and learn more about the film and Reich's analysis on inequalityforall.com.
This screening will be a one-night-only premiere for Ireland and the UK, and it may be the only opportunity to see the film, as there is not yet a general European release.