TASC Newsletter 5 September 2023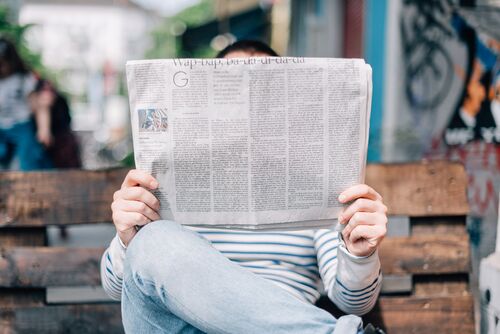 TASC 2023 Annual Lecture with MP Stella Creasy & guests
Our guest speaker this year will be MP Stella Creasy. In her lecture, Ms Creasy will discuss the importance of the November referendum on gender equality and the state of British politics.
As an MP, Ms Creasy has been a prominent advocate of women's rights. Next year could bring elections in the UK, which could affect not just domestic policy but also relations with Ireland and the EU. She will explore both in light of the challenges facing progressive politics.
Date: Tuesday 26th September 2023
Time: 6.30pm to 8pm
Venue: Royal Irish Academy, Dawson Street, Dublin
Registration from 6pm - Wine reception post event
Chair: Orla O'Connor, Director of National Women's Council (NWC)
Respondent: TBC

Please register at this link only
People's Transition for Mountbellew
Project launch
On Thursday, the 31st of August, TASC hosted its second community launch for the People's Transition, supported by AIB. Mountbellew in Co. Galway is the second community participating in this nationwide project focusing on community-led local development for climate justice.

The project began in October of last year, and 97 community participants, through focus groups, interviews and surveys. Researchers in TASC developed two potential solutions that could address community needs while supporting climate action: community-owned accommodation and a hydroelectric co-operative. Further information on the project, as well as the report on the People's Transition for Mountbellew, can be found on our People's Transition website: www.peoplestransition.ie

Thanks to Steve Dolan of Galway Rural Development, Helen Fallon of AIB Ballinasloe and everyone in Mountbellew for their involvement in this project.
Call for research participants
Migrant Community Needs Assessment
TASC, Ireland's Think Tank for Action on Social Change, is now recruiting research participants to contribute to a project being run in collaboration with the Irish Cancer Society. We are inviting healthcare and frontline staff who work with people from migrant backgrounds to participate in this important research. We want to hear about your perceptions about, and their engagement with, the Irish healthcare service. We are particularly interested in the experiences of refugees, asylum seekers and undocumented migrants.

You may participate by emailing research@tasc.ie or registering for one of the in person or online events we have posted here on Eventbrite.

Participant information sheets are available in which we describe in more depth the purpose of this study and what will happen to your data. You will find information in English, and a variety of other languages (Arabic, Chinese, French, Portuguese, Spanish and Ukrainian). However, the interviews and focus groups will be held in English. MCNA Information sheets can be located here
Initiatives to Financially Empower Survivors of Domestic Violence
On the 20th of September TASC is holding an event on Initiatives to Financially Empower Survivors of Domestic Violence.
The event will include an address on financial coercion in Ireland, a panel discussion and a Q&A with speakers from TASC and its partners Safe Ireland, Irish Banking Culture Board (IBCB) and the Money Advice and Budgeting Service (MABS). Please Register Here