Climate policy without Stormont: TASC Shared Island Online Event - 28 March 2023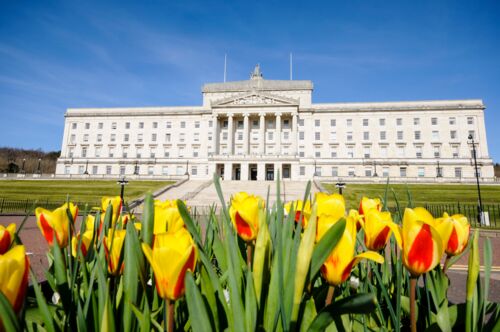 This event is the third of a series of online panels exploring a shared island approach to reducing inequality, understanding social change, and promoting social inclusion. Iar-Taoiseach and Tánaiste Micheál Martin launched the series in May 2022.
This third panel will focus on climate policy across the island of Ireland in the context of the absence of a power-sharing Executive in Stormont. This will be held online on March 28th from 11-12. The panel will be chaired by Kieran Harrahill, senior researcher in climate justice with TASC.
Panellists to date include:
Professor John Barry (Professor of Green Political Economy at Queens University Belfast)
Ian Marshall (Former President of the Ulster Farmers' Union and member of Seanad Éireann)
The phrase 'climate change knows no borders' is often used to emphasise the need for international co-operation to create a more sustainable world. Climate action has become a key theme within the Shared Island Unit. As Northern Ireland faces a continued spell without a functioning Executive, how can activists, North and South, work together to improve our shared environment?
This panel will discuss:
What happens to climate action in Northern Ireland without a functioning legislative assembly?
How the Shared Island Unit can help to enhance climate action North and South?
Can climate action help to bring communities together via cross-border and inter-communal cooperation?
Please Register here on Eventbrite:
https://www.eventbrite.ie/e/climate-policy-without-stormont-tasc-shared-island-online-event-tickets-565244761297