TASC with Business Leaders - Colin Hunt, CEO of AIB 15 September 12.30pm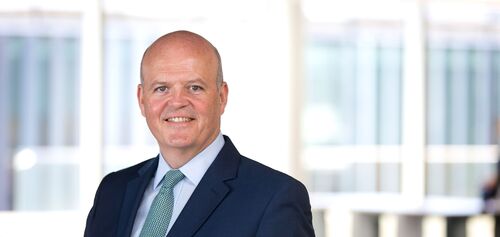 To date in 2021 TASC has presented a series of virtual conversations with Ministers and senior political figures to discuss how Ireland can address critical issues facing the country in the context of global political instability and economic pressures.
An Tánaiste Leo Varadkar, Eamon Ryan, Minister for the Environment, Climate and Communications and Transport, Minister for Public Expenditure Michael McGrath, and opposition leaders Mary Lou McDonald and Alan Kelly have all participated. You can watch back here.
The series will continue in Autumn 2021 where we will be showcasing business executives in prominent and growing industries in Ireland as well as entrepreneurs and civil society leaders.
We are delighted to present Colin Hunt, CEO of AIB as our first guest in this new series of talks.
Please join us on Wednesday the 15 September 2021 at 12.30pm for this exciting conversation.
Colin Hunt will discuss a number of topics, including the role of financial institutions in advancing sustainability, backing innovation in the face of climate change and AIB's role in the banking sector in Ireland. AIB is currently partnering with TASC to develop an inclusive and participatory approach to climate-led community development, the People's Transition.
Watch the conversation recording back here