Fit for Purpose: Does Traditional Politics Work for Young People
21st August 2020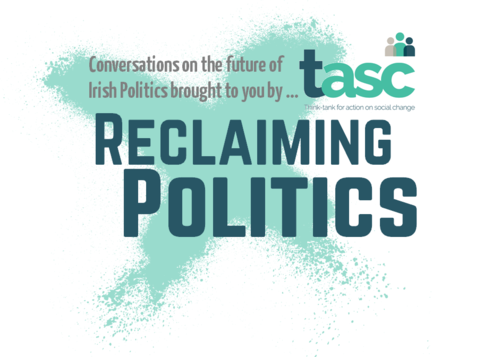 This virtual round table is part of a series entitled Reclaiming Politics. The first event is brought to you by TASC in partnership with the National Youth Council of Ireland.
Through engaging young politicians, activists and community leaders, these round tables will explore how young people in Ireland today relate to traditional politics and how they perceive Irish politics will evolve in the future.
Younger generations are facing multiple challenges early in their lives including:
Ongoing pandemic and recession with consequences for job opportunities
Climate catastrophe and limited action to mitigate its effects
Rise of populism and authoritarian politics around the world
At the same time, we are seeing increasing numbers of young people leading and participating in movements that support progressive causes, for instance, the climate strikes, Black Lives Matter and housing action campaigns.
Date: 10 September 2020
Time: 2pm to 4pm
Panel of speakers to date:
Mairéad Farrell TD
James O'Connor TD
Aoife Grace Moore (Irish Examiner)
National Youth Council of Ireland
Register Here: Fit for Purpose: Does Traditional Politics Work for Young People
A Zoom link will be sent to registered attendees prior to the event.
We look forward to an engaging discussion. To get in touch with the organiser please feel free to email contact@tasc.ie