TASC mention 'Cost of living so high even the rich struggle to make ends meet'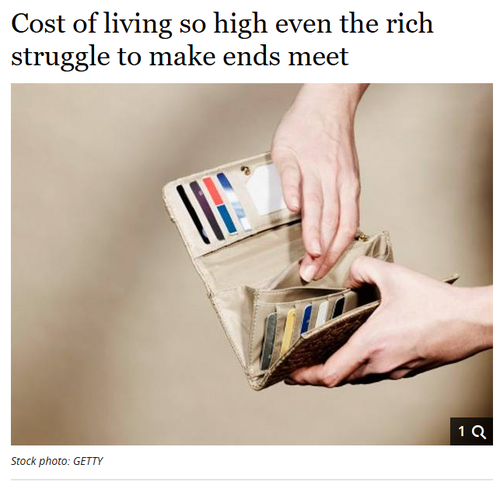 TASC is mentioned in an Irish Indepedent article by Charlie Weston.
"Research carried out by University of Cambridge academic Dr Marcos González Hernando, of the Tasc think tank in Dublin, found Ireland's top earners are much more likely to feel they did not earn enough in comparison to their equivalents in the UK, Sweden and Spain. Tasc is an independent think tank supported by trade unions and receives funding from the Atlantic Philanthropies. A quarter of those in the highest-earning 10pc of households in the State are struggling financially. Dr Hernando used survey data on people in 34,000 households in the four countries to examine attitudes towards economic inequality. The finding that many of the highest-earning households are struggling comes after recent data showed food prices are among the highest in the European Union, despite Ireland being an agricultural nation."
Read more here: Cost of living so high even the rich struggle to make ends meet