Think-tank Calls for End to Misleading Debate on Tax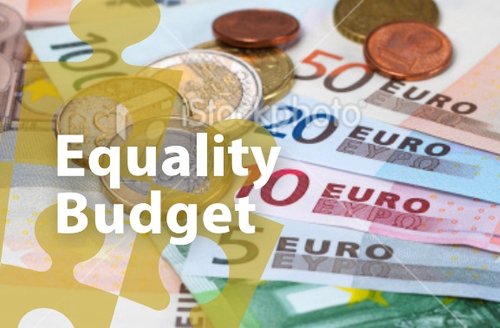 TASC analysis shows Budget targets can be met while reducing economic inequality and investing more in health and education
TASC, Ireland's independent progressive think-tank, today launched a commentary in advance of Budget 2015. The commentary focuses on sustainable tax revenue and shows that it is possible to create a more equal society while managing the public finances prudently and promoting job creation.
"This needs to be a farsighted Budget, one that prioritises building for the future over short-term issues." says TASC's Research Director, Dr Nat O'Connor.
TASC's latest analysis shows that, contrary to what is widely reported, Ireland is a low-tax country, with only three-quarters of the European average tax take. This makes it hard for Ireland to provide quality health, education, housing and other services. Moreover, excessive focus on the 52% higher rate of personal taxation (41% if USC and PRSI are excluded) is misleading given that no one in Ireland actually pays that much tax.
TASC's analysis shows that:
Cuts to the higher income tax rate will only benefit the top one-in-six earners
The highest anyone pays in income tax is 30%, nowhere near the 41% marginal rate
Government should prioritise funding for necessities over tax cuts in Budget 2015
"The recent good news about the economy is to be welcomed, but we also have to remember that we severely cut public services and investment in recent years, and we still have a mountain of public debt to pay," says TASC Policy Analyst Cormac Staunton. "We need to be discerning about the stability of our public finances and focus on both funding the essentials and creating jobs, if recovery is to be felt across society. We now have the opportunity to fund essential services, deliver long-term economic growth and create good quality jobs. This is the best way to create a more equal society".
Although there has been much focus on the marginal income tax rate of 41%, TASC's research shows that even people on very high incomes pay far less than that.
"There is a lot of misleading information circulating in discussions around income tax" says TASC Policy Analyst Cormac Staunton. "Tax credits and tax reliefs make the marginal rate irrelevant. What matters to employers, workers and the Exchequer is how much tax is actually paid. In reality, no one pays even a third of their gross income in income tax, let alone 41%. Similarly, when USC and PRSI are included, actual tax paid is far lower than the 52% marginal rate."
"Only the top one-in-six income earners pay the higher rate of tax. So any cuts to that rate will only benefit the highest earners. Not only is this inherently unfair, it is also a poor strategy for job creation, which takes money away from vital public services and investment," Dr. O'Connor added.
TASC's Budget 2015 Analysis shows how a progressive budget can be achieved, without undermining government finances.  TASC's analysis recommends targeted extra funding for health care, childcare, housing, retraining and investment, to spread the recovery across society and promote job creation. Other proposed measures to tackle inequality include: reductions in tax reliefs, a cut to the rate of VAT, an increase in the personal tax credit, and a third rate of income tax on income over €100,000.
ENDS
For further information, and to arrange interviews with the lead researchers, please contact TASC's Research Director, Nat O'Connor on 01 6169050, 085 8269093 or noconnor@tasc.ie
Notes for editors
TASC is an independent progressive think-tank promoting action on social change grounded in evidence-based policy proposals. Our vision is of a flourishing society based on equality, social justice, transparent democracy and sustainable economic activity.
Website: www.tasc.ie
TASC's full commentary on Budget 2015 can be found here (PDF): https://www.tasc.ie/assets/files/pdf/tasc_budget_2015_commentary_final.pdf
An Executive Summary and previous budget analysis are available here: http://www.tasc.ie/researchpolicy/projects/equality-budget/