Nat O'Connor at IMO conference on tackling socio-economic inequality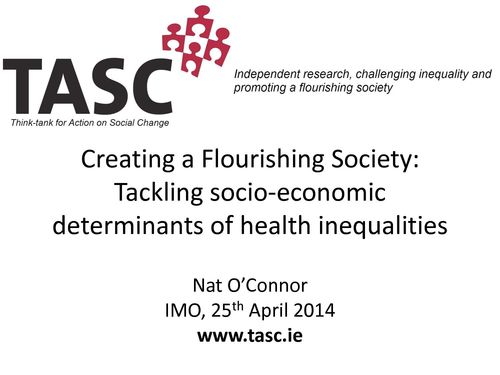 On Friday 25th April, TASC's Director made a presentation to a scientific session of the IMO, 'Balancing a Strong Economy and an Equitable Society'. The presentation (available here) discusses tackling socio-economic inequalities to address health inequalities and to foster a flourishing society in Ireland.
Update: the text of the 20-minute speech is also available.