Revised TASC Policy Brief on Equitable Water Charging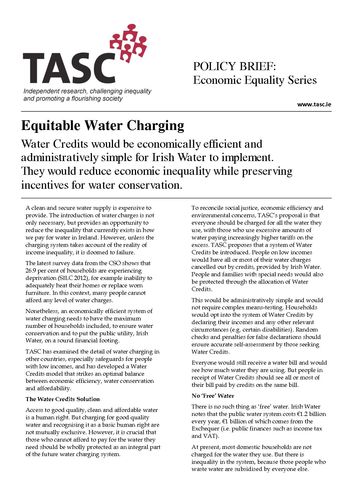 TASC today published an updated Policy Brief on arguments for Water Credits as an optimum balance between economic efficiency, water conservation and affordability. This policy provides a solution to water charging while fully addressing the reality of income inequality in Ireland.
The four-page Policy Brief can be accessed here.