TASC Newsletter 21 September 2023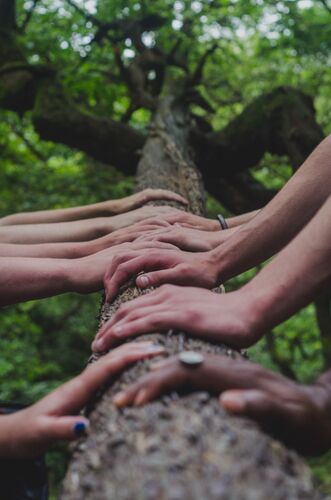 What is the point? The difference that the left can make
TASC 2023 Annual Lecture
with MP Stella Creasy & guests
Tomorrow MP Stella Creasy will discuss the importance of the November referendum on gender equality and the state of British politics.
As an MP, Ms Creasy has been a prominent advocate of women's rights. Next year could bring elections in the UK, which could affect not just domestic policy but also relations with Ireland and the EU. She will explore both in light of the challenges facing progressive politics.
Date: Tuesday 26th September 2023
Time: 6.30PM to 8PM
Venue: Royal Irish Academy, Dawson Street, Dublin
Registration from 6pm - Wine reception post event
Chair: Orla O'Connor, Director of National Women's Council (NWC)
Respondent: Martina Devlin, Author and award winning journalist
Football for Climate Justice
TASC in Bruges
TASC was in Bruges this month for our Football for Climate Justice project. ⚽️
This project aims to transform football's potential as a climate champion by focusing on actions that EU football clubs, leagues & associations can take to lead in the fight for climate justice.

Next month the consortium will be launching two important reports.
Initiatives to Financially Empower Survivors of Domestic Violence
On the 20th TASC held a panel discussion on empowering survivors of domestic violence. The event marked the culmination of a collaborative initiative between TASC, The Irish Banking Culture Board - IBCB, Safe Ireland, and the Money Advice and Budgeting Service - MABS, to design and deliver a bespoke financial resilience training initiative to support victims of domestic abuse. The training programme ran from October 2022 to March 2023 and 36 specialist domestic violence keyworkers working with Safe Ireland member organisations across Ireland completed the training. HERE you can find all materials and the evaluation of the programme.

You can listen to CEO of Safe Ireland Mary McDermott and CEO of IBCB Marion Kelly discuss financial coercion and approaches to address it on the Claire Byrne show from the 33-minute mark HERE.
TASC at the Ploughing Championships in Waterford City
Our climate justice researcher, Róisín Greaney, was delighted to join Waterford Area Partnership and the Irish Local Development Network at the Ploughing Championships for a panel discussion on Community Wealth Building. TASC is working together with Waterford Area Partnership to bring the People's Transition to life in Waterford City.