Media Literacy for Democracy - Launch Conference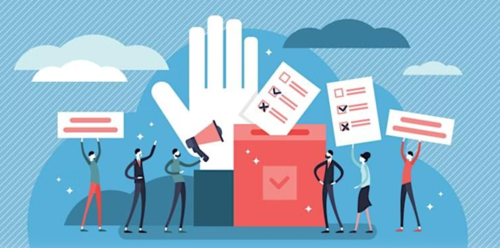 'Media Literacy for Democracy' is funded by the CERV Programme of the European Commission.
Media literacy is considered crucial to enhance our ability to engage critically with different media sources and for us to differentiate reliable and accurate information from false or misleading information. The project will contribute to the development and promotion of an EU strategy for media literacy based on cross-sector cooperation. The strategy aims to tackle disinformation, empower citizens to make informed decisions, and protect democratic values and human rights. To do this, the consortium brings together six partners from five EU countries:
This panel will discuss how in the last number of years the phenomena of mis-and disinformation have become a real threat to European democracy, European integration, and the well-being of European citizens. The panel will also touch on how this has the potential to polarise public opinion, undermining democratic values and reducing trust in democratic processes.
The event was held online on Friday 20th January from 11:00 - 12:30 CET/10:00 -11:30 GMT
Speakers confirmed so far:
Marco Delmastro is a social scientist, author of several books, and scientific publications. He works for the Italian Communications Authority (Agcom), formally being the Managing Director of the Italian Department of Economics & Statistics for several years.
Dr Ricardo Castellini da Silva is a media literacy educator for EDMO (European Digital Media Observatory) Ireland. He works with Dublin City University's Institute of Future Media, Democracy and Society, as well as the University's Anti-Bullying Research Centre.
Dr Jesus Ruiz Huerta, Director of the Public Policy laboratory of Fundación Alternativas, Spain. Jesus is a Professor of Applied Economy at the University of Rey Juan Carlos and the author of many books and articles.
Eleonora Mongelli, Vice President, FIDU (Federazione Italiana Diritti UmaniItalian Federation for Human Rights).
Dr Sara Singleton, Senior Researcher - Social Inclusion, TASC (Think tank for action on social change) Ireland.
Mariya Rachinska, Co-founder at Foundation for Entrepreneurship, Culture, and Education, Bulgaria
Dr Maria Ochwat, Faculty of Social Sciences, Political Science and Security Studies, University of Szczecin, Poland
Dr Ramón Ruiz Ruiz, Department Director and Professor, Department of Criminal Law, Philosophy of Law, Moral Philosophy and Philosophy, University of Jaén
Watch the conference launch back here