2021 Annual Lecture: How Should Civil Society Respond to Threats to Democracy? - 7th December 4pm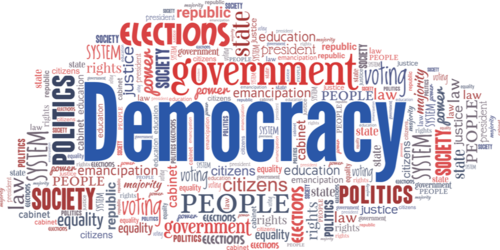 This year, TASC celebrates its 20th anniversary. It has been an eventful two decades and especially since the current pandemic.
As a civil society organisation dedicated in its mission to sustaining democracy, we are proud to host a panel of experts who have worked in various ways to strengthen democratic institutions and processes, here in Ireland and around the world.
Democracy as a political system is unquestionably under threat, and often civil society organisations face increasing pressure to survive, or at least to remain politically independent or critical of the government.
Political leaders have targeted CSOs in their efforts to quell any opposition, using restrictions on foreign and domestic funding and charity regulations as a means to close organisations down and sometimes arrest their staff.
What can civil society do to respond and should CSOs in countries like Ireland, which remains a relatively strong democracy, be doing more to help counterparts in other countries?
What is the role of CSOs in supporting democracy when its future is uncertain?
Our Panel
Liza Prendergast - Vice President of Strategy & Technical Leadership at Democracy International
Prof David Farrell - Head, School of Politics and International Relations, UCD
Prof Richard Youngs - Senior Fellow at Carnegie Europe and Professor at University of Warwick, UK
Alice Mary Higgins, Progressive Independent NUI Senator
Chair: Joe Saunders, TASC Board Member and CEO, Irish Local Development Network
The event was held on Tuesday the 7th December 2021 at 4pm.
Watch the annual lecture back here