TASC Conversations Series with Alan Kelly, TD - 25 May 11am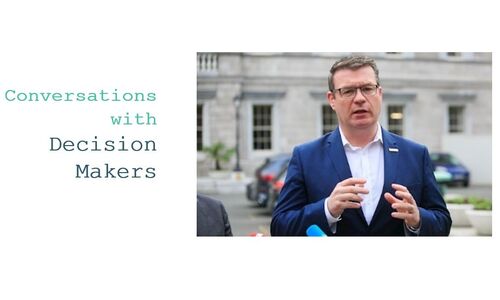 TASC has organised the Conversations with Decision makers series in order to provide a platform for the public to engage with elected representatives during this time of crisis. We have been fortunate enough to host politicians from across the political spectrum to date.
The aim of this series is to engage with key policymakers concerning critical social and economic policy issues in an open, public dialogue.
For our next conversation in the series we are delighted to be joined by Deputy Alan Kelly who will speak on the topic of a New Social Contract in Ireland Post Covid.
Please join us for this exciting virtual event on
Date: Tuesday 25 May 2021
Time: 11am to 12 noon
A ZOOM link will be sent to all registered attendees closer to the event day.