TASC Conversations with Decision Makers - Clare Daly, MEP - 24 March, 11am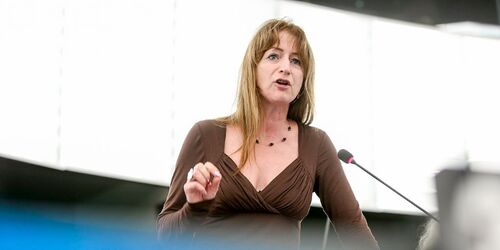 The aim of this series is to engage with key policymakers concerning critical social and economic policy issues in an open, public dialogue.
We are delighted to welcome Clare Daly, MEP as the next TASC Conversation with Decision Makers.
Clare Daly will speak on the global implications of the pandemic for protecting democracy and human rights, as well as fighting poverty, and the implications of authoritarianism and inequality for migration to Europe.
Please join us on
Date: Wednesday, 24 March 2021
Time: 11am to 12 noon
Watch the conversation recording back here