Conversations with Decision Makers - Catherine Murphy, TD - 2 March, 11am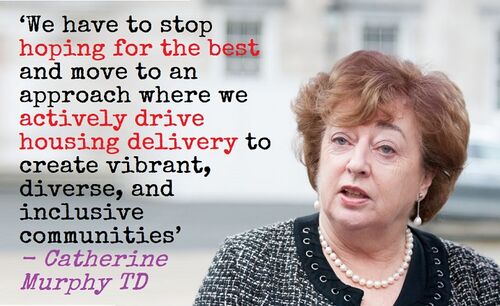 We are delighted to host Catherine Murphy, TD and co-leader of the Social Democrats, as the next TASC Conversation with Decision Makers.
As a TD, Catherine Murphy has been a passionate advocate of housing reform. The economic fallout from the pandemic will affect the housing market for years to come, and potentially exacerbate the issues that have led to a housing crisis in the Republic.
Date: Tuesday 2 March 2021
Time: 11am to 12 noon
Watch the conversation recording back here