TASC Letter to Sunday Independent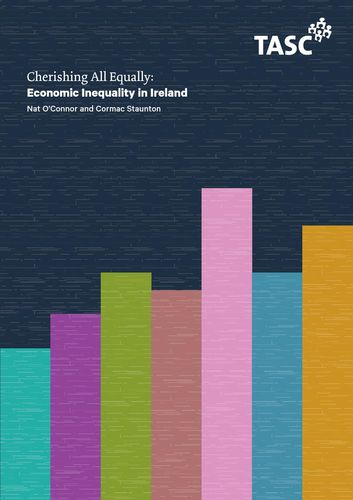 Sir,
Columnist Dan O'Brien misrepresented TASC's recent report as ideological and narrowly focused on hypothetical gross incomes ('Once again, the balance is wrong in equality row', 22 February).
TASC explicitly seeks a more equal society, based on evidence-based analysis and proposals that draw on national and international research. Among these sources, the OECD is very concerned with the rise of gross income inequality and the risk that it will damage future economic growth. It predicts that by 2060 all OECD countries will have the market inequality visible in the USA today, and TASC's report notes that Ireland has already surpassed the US in terms of how the market distributes wages and other incomes before tax.
A central aspect to our concern with high market income inequality is that as a consequence, Ireland's ability to tax-and-redistribute is over-stretched.
Mr O'Brien rightly focuses on jobless households as a major concern. So does the TASC report which identifies joblessness as one of our 16 key indicators of economic inequality. TASC's report also describes a range of other factors that are crucial to understanding the nuances of economic wellbeing in our society. Our analyses of the cost of living and job creation are largely about ensuring a well-functioning social market economy. While Ireland's welfare system does play a crucial role, to address the root causes of inequality requires a focus on employment, high quality public services, childcare and other ways to meet people's material needs.
Mr O'Brien's implication that the Report should be dismissed because of an imputed 'ideology' is baseless. TASC makes no apology for its commitment to a more equal society. It seeks to further this aim through evidence-based research and we urge your readers to download the report from www.tasc.ie and judge for themselves.
Yours, etc.
Nat O'Connor and Cormac Staunton, TASC, co-authors of Cherishing All Equally: Economic Inequality in Ireland.