What is Open Government
 What is Open Government
There is no single official definition of what makes a government open. 
Three key hallmarks of an open government are: transparency, accountability and participation.
Transparency helps the public to understand the workings of their government . It is an essential precondition for open and inclusive policy-making, and also helps build public trust in government. But transparency in itself does not in itself guarantee accountability. 
Accountability requires rules, regulations and mechanisms that work effectively to ensure integrity in the exercise of public power and the spending of public funds. An accountable government is one which makes itself answerable to the public, upholds standards of behaviour, and takes responsibility for its decisions and actions.
Participation means the public can engage with service providers and policy-makers, contributing ideas and evidence that lead to laws, policies and decisions which best serve broad democratic interests. The definition of open government has expanded in recent years to include expectations for increased interaction between citizens and public administrations through the use of modern, open technologies.
As these three elements show, open government includes, but is not limited to 'open administration,'  where certain documents are routinely released and individuals have access to others upon request.
The broader concept of open government sees openess as something required by democracy, because the public have a right to know why and how decisions have been made by public bodies, officials and elected representatives.
The Open Government Partnership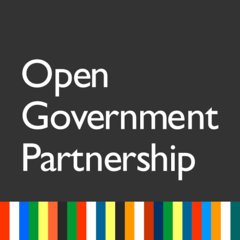 The Open Government Partnership (OGP) is an international initiate that aimsto foster more transparent, effective and accountable governments. The partnership involves governments and civil society working together to develop and implement open government reforms.
Ireland joined OGP in June 2014, pledging a series of reforms in its first Open Government National Action Plan 2014-2016. 
The plan contains a total of 26 commitments spanning three core areas:
promoting open data and transparency
building citizen participation
strengthening governance and accountability to rebuild public trust in government
Further reading on open government
Open Government: Beyond Static Measures  
This paper was produced by the UK non-profit group, Involve, for the OECD. It introduces new indicators for measuring government openness.
The 20 Basics of Open Government
This online guide was produced by the US-based Open Forum Foundation.
The Open Government Guide
This guide highlights steps that governments can, and are, taking to make themselves more open. The Guide was developed to support government and civil society organisations in developing, updating and implementing Open Government Partnership National Action Plans.
Open Government Standards
These standards   are being drafted through a consultative process amongst civil society organisations across the world that are working to promote open government. The Standards define the measures that different governments must adopt in order to advance and become Open Governments.
Ireland and the Open Government Partnership  
This website explains Ireland's journey to join the Open Government Partnership.
Irish open government partnership civil society mailing list
Civil society organisations, including TASC, and individuals involved in promoting open government in Ireland have established a mailing list.  Join this mailing list.