Fresh Perspectives: How Ireland's Youth Will Transform the Workplace
This event happened on 3rd May 2018
Through its 2015-2020 National Youth Strategy (NYS), the Irish government made reducing youth unemployment a priority. 
Encouragingly, the initiative seems to be working, as youth unemployment fell from a high of 31.9 per cent in 2012 to 13.9 per cent in 2018 (CSO). But while employing more young workers is necessary, so too is understanding how they might shape tomorrow's work environment.
This seminar seeks to explore if younger workers want changes in corporate social responsibility, attention to sustainability, job security or other aspects of how businesses are run in Ireland.
Speakers to include:
Chris Gordon, CEO of the Irish Social Enterprise Network
Laura Duggan, A young precarious worker, member of the UNITE Union
Chloe Manahan, Chair of Labour Youth
Justin O'Keeffe,  Recruitment Consultant with Talentforce
Chair, Dr. Ray Griffin, Waterford Institute of Technology, Lecturer in Strategic Management.
Date:Thursday 3 May
Time: 4.00pm - 5.30pm
Location: NUI, 49 Merrion Square East, Dublin 2 
Registration and Tea/Coffee available from 3.30pm.
Further Information 
Today's youth came of age in a demographically, socially and economically different Ireland than did current business leaders.
Likewise, they are joining a more insecure workforce than did previous generations. Given these changes, this seminar will seek to answer how young workers view issues such as corporate social responsibility, organized labour and workers' rights, and work-life balance and family planning. 
Through a panel of employment experts, young workers and budding entrepreneurs, this TASC seminar seeks to answer these questions and more by building a comprehensive picture of a future Irish workplace with the leaders of tomorrow.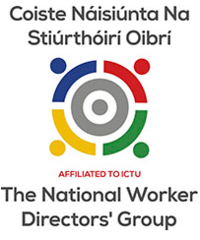 Venue
National University of Ireland, 49 Merrion Square East
Location Map