Ireland, Global Finance and the Russian Connection Seminar
This event happened on 27th February 2018
Attracting international financial service firms has been an industrial strategy of successive Irish governments. However, the activities of the International Financial Services Centre and other global financial institutions located in Ireland are shrouded in mystery. This lecture examines Ireland's Russian connection, how Russian-based firms use Ireland in their financial operations, and the links to the domestic economy. It also discusses these connections in light of recent allegations of Russian firms' illegal and improper conduct in relation to Donald Trump's presidency.  
Download: Ireland, Global Finance and the Russian Connection presentation
Speakers:
Prof. Jim Stewart, School of Business, Trinity College Dublin
Cillian Doyle, PhD candidate, Trinity College Dublin
Date:  Tuesday 27 February 2018
Time:  3.30-5.00pm (Registration and tea/coffee from 3.00pm)
Venue:  National University of Ireland, 49 Merrion Square, Dublin 2, Ireland.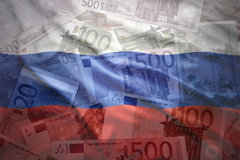 Venue
The National University of Ireland, 49 Merrion Square E, Grand Canal Dock, Dublin 2