TASC's Annual Lecture, 14 December 2017
This event happened on 14th December 2017
TASC's annual lecture 2017 offered the opportunity to hear two authoritative and fascinating perspectives on Brexit and what it represents for nationalism. 
Irish Times columnist, Fintan O'Toole, who was awarded the Orwell Prize for Journalism for his writing on Brexit spoke to the title of the lecture, 'The sore tooth and the broken umbrella: Brexit and the crisis of nationalism', while Prof. Brigid Laffan responded. 
Read the press release here .
Fintan O'Toole
Fintan O'Toole is a columnist with The Irish Times and Leonard L. Milberg visiting lecturer in Irish Letters at Princeton University. He is the winner of both the Orwell Prize and the European Press Prize for 2017.
Born in Dublin in 1958, he has been drama critic of In Dublin magazine, The Sunday Tribune , the New York Daily News , and The Irish Times and Literary Adviser to the Abbey Theatre. He edited Magill magazine and since 1988, has been a columnist with The Irish Times . He contributes regularly to the New York Review of Books .
His most recent book is Judging Shaw . Other books include A History of Ireland in 100 Objects (2013), Enough is Enough (2010), Ship of Fools (2009), The Irish Times Book of the 1916 Rising (2006), White Savage: William Johnson and the Invention of America (2005), After the Ball (2003), Shakespeare is Hard but so is Life (2002), The Irish Times Book of the Century (1999), A Traitor's Kiss: The Life of Richard Brinsley Sheridan (1997), The Lie of the Land: Selected Essays (1997), The Ex-Isle of Erin (1996), Black Hole, Green Card (1994), Meanwhile Back at the Ranch (1995), A Mass for Jesse James (1990) and The Politics of Magic: The Work and times of Tom Murphy (1987).
Formerly chair of TASC's advisory council, he was very involved with the organisation from its inception.
Brigid Laffan
Brigid Laffan is Director and Professor at the Robert Schuman Centre for Advanced Studies, European University Institute (EUI), Florence. She was Vice-President of UCD and Principal of the College of Human Sciences from 2004 to 2011. She was the founding director of the Dublin European Institute UCD from 1999 and in March 2004 she was elected as a member of the Royal Irish Academy.
In September 2014 Professor Laffan was awarded the UACES Lifetime Achievement Award. In 2012 she was awarded the THESEUS Award for outstanding research on European Integration. In 2010 she was awarded the Ordre national du Mérite by the President of the French Republic.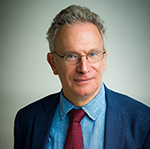 Venue
Royal Irish Academy, 19 Dawson Street, Dublin 2