Listen back: What would you do to keep your job? Film screening and public discussion
This event happened on 25th February 2017
A great audience turned out for a public discussion and screening of the film " 7 Minutes " at the Audi Dublin International Film Festival on Saturday 25th February 2017.
The film follows one fraught afternoon in the lives of women workers in a textile factory undergoing a corporate takeover. No layoffs are planned, but there is a special clause in the agreement that the new owner wants the Workers' Council to sign. Eleven women representing the whole factory have to decide whether to accept or reject the company's condition that they each give up seven minutes of their (15 minute) daily lunch break.
TASC and the National Worker Directors' Group hosted a 45 minute post-screening discussion chaired by RTÉ's Industry and Employment Correspondent, Ms Ingrid Miley.
You can listen back below or download it as a podcast.
The invited speakers were:
Mr Michele Placido the film's director (with interpreter Manuela Spinelli)
Ms Susie Gaynor former Clerys department store employee
Mr Pat Compton former employee board member with An Post and member of the NWDG
Professor James Wickham TASC's director
This event kicked off a programme of TASC research and public events examining the governance of companies and their role in society and the economy, called Everyone's Business: Employee Voice and the Modern Company . This is sponsored by the National Worker Directors' Group, a body which is open to all employees who are directors on the boards of commercial semi state companies. 
'7 Minutes' is a 'taut and convincing film' that portrays "an erosion not just of the workers' rights, but of their dignity, their future bargaining power and, saddest of all, the precious resource that is their solidarity." ( Variety )
Images from the day: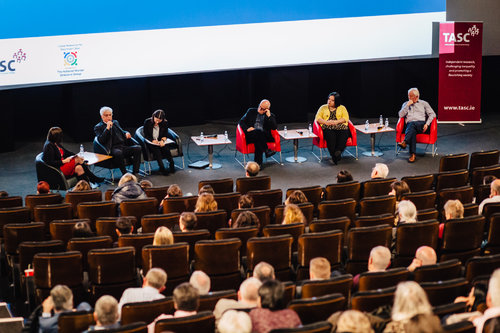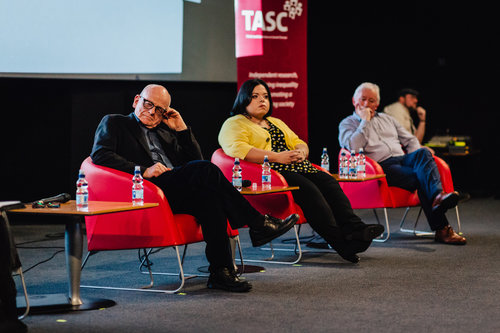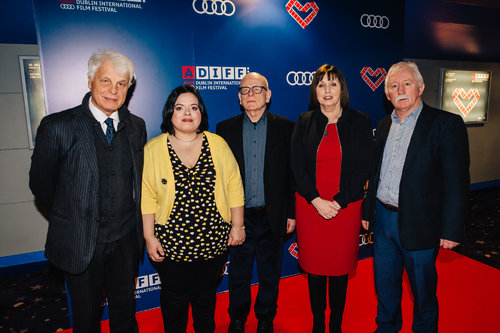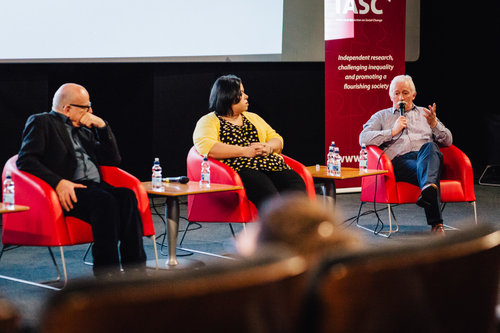 Photos by Simon Lazewski courtesy of the Audi Dublin International Film Festival