Esther Jeffers speaking on shadow banking
This event happened on 5th April 2014
External event: Esther Jeffers, a French economist specialised in banking will be giving a talk on shadow banking in DIT on 5th April, at 2pm, organised by Attac Ireland.
Esther Jeffers is a lecturer at the University of Paris VIII, a member of the scientific council of Attac France, and a specialist on shadow banking and finance in the Euro area. She is also member of Les Économistes Atterrés (the Appalled Economists), an association of economists of diverse theoretical backgrounds working to challenge neoliberal orthodoxy. 
Members of Les Économistes Atterrés want to inform public debate on the need for alternative economic policy which breaks the domination of financial markets, promotes the creation of quality jobs, social cohesion and full employment and which addresses the ecological crisis.  Esther's talk forms part of a European Tour of members of Les Économistes Atterrés. 
The talk will be followed by an open meeting of Attac Ireland at 3.30pm. On Sunday, 12noon, there will be a walking tour of the Irish Financial Services Centre (IFSC) with Conor McCabe. ATTAC is an international movement working towards social, environmental and democratic alternatives to neoliberal globalisation. Founded in France in 1998, it fights for the regulation of financial markets, the closure of tax havens, the introduction of global taxes to finance global public goods, the cancellation of debt, fair trade, and the implementation of limits to free trade and capital flows.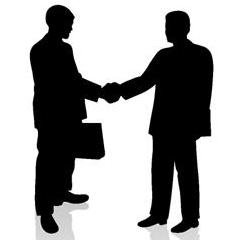 Venue
DIT, Aungier Street (Room 4-027)
Location Map