Lunchtime Seminar: Dr Proinnsias Breathnach on 'Competitiveness'
This event happened on 20th March 2014
On 20th March, Dr Proinnsias Breathnach (Senior Lecturer in Geography, NUI Maynooth) will give a talk titled "Defining and Measuring Competitiveness: Implications for Ireland".
The talk will run from 12.45pm and end by 2.15pm sharp.
The seminars take place in TASC's offices in Castleriver House, 14-15 Parliament Street, Dublin 2. (Entrance on Essex Street East).

The idea of the seminars is that you are free to bring your own 'brown bag' lunch to eat during the seminar. Tea and coffee will be available.
Please RSVP to Sylvia Byrne on 01 6169050 or by email to sbyrne@tasc.ie if you wish to attend.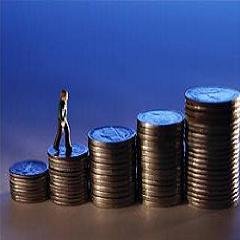 Location Map