CATCH UP: Watch the videos from the TASC-FEPS Annual Conference
17th June 2016 - 09:00 AM to 05:30 PM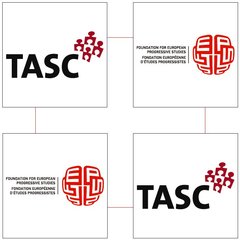 TASC-FEPS 7 th Annual Conference
A Just Recovery? Real jobs in a fair society

Presentations and videos from the conference are available below 
As it marks the centenary of its independence struggle, post-crisis Ireland is faced with a challenge of how to achieve an economic recovery that ensures sustainable growth and quality employment. The future here and throughout Europe is overshadowed by risk and uncertainty – about labour markets, inequality, investment, 'Brexit,' and globalisation – such that even the way capitalism itself may evolve is hard to predict.
Against this backdrop, the 7 th Annual TASC-FEPS conference mapped out the challenges and options for Ireland and Europe for a just transition towards a sustainable economy that offers citizens real and decent jobs and a more equal society.
This one day event brought together high-profile economists, academics, trade unionists and activists from Ireland, the UK and mainland Europe.
The conference also saw the launch of TASC's new in-depth study on Working Conditions in Ireland, Enforced Flexibility? Working in Ireland today. Download the report.
A Just Recovery? Real jobs in a fair society
Keynote address:
Professor John Weeks
Economics for the 99%
Author of  'Economics of the 1%: How Mainstream Economics Serves the Rich, Obscures Reality and Distorts Policy'. In this book, Prof Weeks from the University of London challenges modern mainstream macroeconomic assumptions in the light of the recent economic and financial crisis. He insists that policies arising from mainstream economics benefit only the richest – the 1 per cent – at the cost of increased inequality and misery. 

Keynote address:
President Michael D.Higgins
Achieving Sustainable Development: Of Principles and Some Obstacles
In his keynote address, President Higgins argued that inequality is not inevitable. "The just redistribution of the fruits of the earth and of human labour is not a dismissible utopian project. Nor should it ever be reduced to mere philanthropy. It is a moral obligation for all of us who believe in solidarity – an obligation we must, as a society, do our very best to fulfil."
Session 1: Ending Austerity: Macro-economic policy for a fairer society
Mainstream economic policies justify austerity and legitimate inequality. As an alternative, European trade unions are now promoting the strategy of 'wage-led growth' to ensure a different and fairer society. What are the economic policies required for a just recovery?
Session 2: What's happening to jobs in Ireland?
Many countries have seen more and more jobs where workers are badly paid, have no security and enjoy few workplace rights. Is this also the case in Ireland? The conference launches TASC's new report on working conditions in Ireland today.


Professor James Wickham and Dr Alicja Bobek, TASC
Enforced Flexibility? Working in Ireland today
Growing income inequality in Ireland is partly caused by changes in the workplace. TASC's new report shows how in sectors as different as hospitality, construction, ICT and financial services the flexibility that workers want has been turned against them, consolidating a low wage sector at the heart of the Irish economy.
Session 3: Real jobs, decent pay: pipe dream or reality?
It's often argued that regulation to ensure good jobs merely undermines competitiveness and economic growth. A more realistic view is that good regulation is needed to restructure economic progress so that all workers benefit. What practical measures will promote good jobs in Ireland and Europe?
Organised by TASC and the Foundation for European Progressive Studies (FEPS).
Events Calendar
Jump to a Month
Support us
Donate to TASC
There are many ways to support our work.
View our Publications
View full listings of all our recent publications.